Exceptional Dental Care on Bandera Rd. in San Antonio
919 Bandera Rd, Suite 101

San Antonio, Tx. 78228

Phone: 210-774-6186

Looking for top-notch dental and orthodontic care in West San Antonio? Look no further than Smile Kings Dental & Orthodontics' Bandera Road location. Our skilled team of dentists and orthodontists are committed to providing exceptional dental care that is tailored to your unique needs and preferences. Whether you need routine dental cleanings or complex restorative procedures, we have the expertise and experience to help you achieve optimal oral health.

Our Dental Services
We offer a full range of comprehensive dental and orthodontic services at our Bandera Road location, including:
Bandera Pediatric Dentistry: We offer specialized dental care for children of all ages, helping them establish good oral hygiene habits and maintain optimal oral health for life.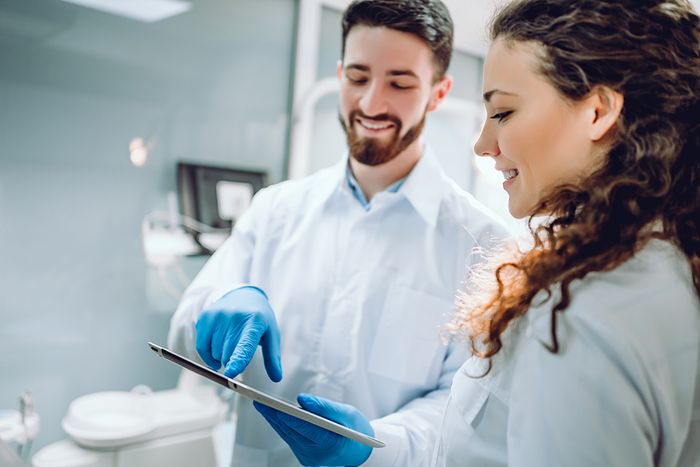 Bandera Road Family Dentistry
At our Bandera Road location, we take pride in offering family dentistry services that cater to patients of all ages. Our team is dedicated to providing comprehensive dental care to the San Antonio community. One of our main focuses is improving Dental IQ for patients of all ages, so kids and adults alike can take preventative measures to keep their teeth healthy and clean for years to come.
Orthodontics At Our Bandera Road Office
We offer a variety of orthodontic treatment options, including traditional braces, clear aligners, and more. Our team will evaluate your teeth and bite and recommend the best treatment option for your specific needs and preferences. We use the latest technology and techniques to ensure your treatment is as efficient, effective, and comfortable as possible. Whether you're dealing with crooked teeth, overcrowding, bite issues, or other orthodontic concerns, we are here to help. We'll work closely with you throughout the treatment process to ensure your comfort, answer any questions you may have, and help you achieve the straight, healthy smile you deserve.
If you're interested in orthodontic treatment at our Bandera Road office, please schedule a consultation with one of our experienced orthodontists today.
Why Choose Smile Kings Dental & Orthodontics?
At Smile Kings Dental & Orthodontics, we take pride in providing exceptional care that puts your needs first. Here are a few reasons why you should choose our Bandera Road office:
Experienced Dentists and Staff: We have been providing exceptional dental care to the San Antonio community for over ten years.
Affordability: We strive to make dental procedures available to everyone in our community with our affordable prices and in-house procedures.
Full Range of Services: Whether you need preventative cleaning or a full dental implant, our dentists can do it all.
Personalized Care: We treat each of our patients like part of our family, and we take care of our family. We'll work with you and discuss options that work for your lifestyle and budget.
Focus on Education: We aim to educate the community on best dental practices so you can have a sparkling smile between regular visits.
Schedule Your Appointment Today
If you're looking for exceptional dental and orthodontic care in San Antonio, Texas, look no further than Smile Kings Dental & Orthodontics on Bandera Road. Our experienced team of dentists and orthodontists is committed to helping you achieve your dental goals and ensuring your positive and stress-free experience with us. To schedule an appointment, please call us at 210-774-6186 or click the link below to schedule online. Let the Smile Kings take care of your smile!
What our customers are saying
Very welcoming and friendly.
"The staff was great. The dentists are all very nice and informative. I came back with my second child because they made me feel right at home and as if I was a friend. They provide excellent service and we will continue to come here for all my future dental needs!"
- Theresa
I love this dental office!
"They were so good to my son and since it was his birthday they gave him some cookies with balloons! Definitely were taken care of. Thank you Laura Escobar for recommending this dental office!"
- Felicia
Highly recommend!
" I have lots of anxiety about going to the dentist but Dr. M was amazing. Everyone in the office were friendly and a delight."
-Naz