Pediatric Dentistry in San Antonio

At Smile Kings Dental & Orthodontics, we understand that a child's dental visits and experiences can set the tone for their lifelong dental health. Our pediatric dental team offers comfortable and positive dental experiences for children of all ages because we believe in taking a preventive approach to dental care, and our goal is to increase each patient's Dental IQ, so children can maintain a healthy and beautiful smile for years to come! If you're looking for a pediatric dentist or even an orthodontist to ensure that your child's teeth grow as healthy and strong as they do, contact us today to book an appointment!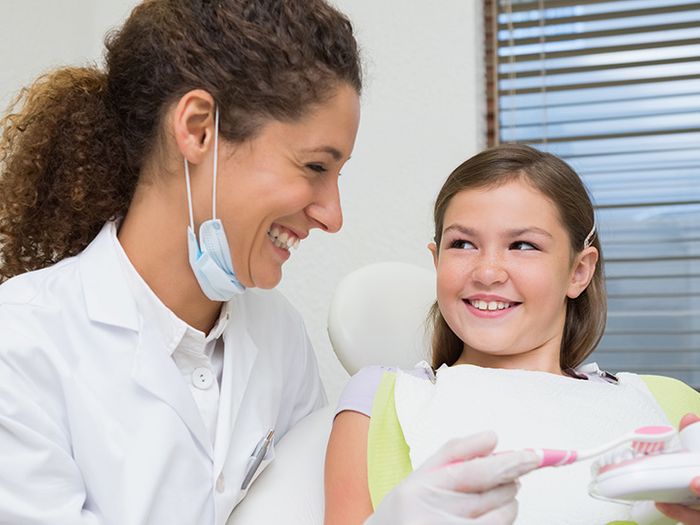 Comprehensive Pediatric Dental Services In San Antonio
Our pediatric dental professionals offer a range of services to meet the unique needs of each child we treat! Because our team provides routine dental exams and cleanings, fluoride treatments, and sealants to protect against cavities, you can rest easy knowing that your little one will enjoy great dental health for years to come. If necessary, our team also offers restorative services such as fillings, crowns, and extractions, as well as orthodontic treatment options like braces for older kids and teens! We're your full-service pediatric dentistry office, ready to help you keep your little one's teeth strong and healthy!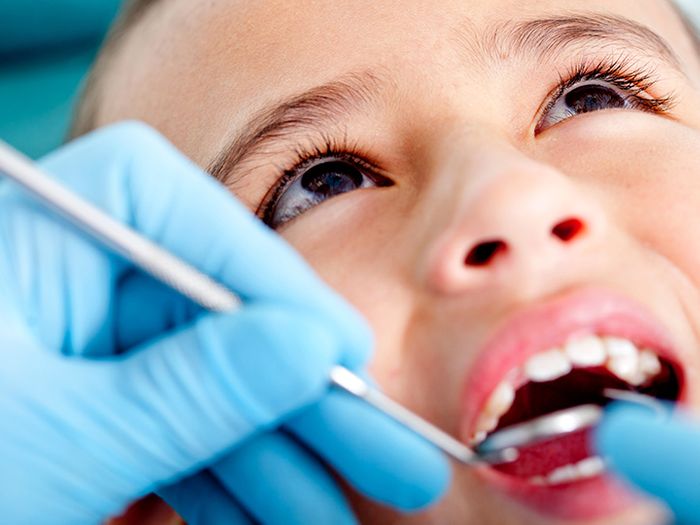 Comfortable And Welcoming Environment
We understand that dental visits can be stressful for children and parents alike. That's why our office is designed to be a welcoming and relaxing environment for everyone that visits us! Our pediatric dental team has experience working with children of all ages and developmental stages, and we strive to create a positive and stress-free experience for every child, regardless of their needs or comfort level. When you visit our office, you'll find that we're not just friendly and welcoming, but respectful and patient, so if you or your child has anxiety about dentistry services, we'll work to help you through those feelings while performing top-quality dental work.
A Focus on Education and Prevention
We believe in empowering parents and children with the knowledge and tools to maintain good oral health. Our pediatric dental team provides education on proper oral hygiene techniques, nutrition counseling, and tips for preventing cavities and other dental problems. We also offer guidance on using pacifiers, thumb sucking, and other habits that can affect dental health. Need some help encouraging good dental health at home? Here are our top tips for maintaining dental health between visits with us:

Brushing:
Encourage your child to brush their teeth twice a day for at least two minutes each time. Use a soft-bristled toothbrush and fluoride toothpaste. Supervise your child until they are old enough to brush on their own.

Flossing:
Once your child's teeth start to touch, it's time to start flossing. Flossing removes plaque and food particles from between teeth and helps prevent cavities. Show your child how to floss and supervise them until they can do it on their own.

Healthy Diet:
A healthy diet is important for good oral health. Encourage your child to eat a balanced diet that includes fruits, vegetables, whole grains, and lean proteins. Limit sugary and acidic foods and drinks, including soda, juice, and sports drinks.
By following these dental hygiene tips, you can help your child maintain good oral health and prevent cavities. Remember, good dental habits start at a young age and can last a lifetime. Don't forget to schedule your child's next dental check-up with Smile Kings Dental & Orthodontics by booking an appointment with our pediatric dental team today!
Supporting Your Child's Dental Health With a Smile!
At Smile Kings Dental & Orthodontics, we're proud to offer comprehensive pediatric dentistry services to families in San Antonio! We're experienced in treating all kinds of pediatric dental needs in children of all ages, so contact us today to schedule your little one's dental or appointment! Interested in orthodontic work for your child? Visit our orthodontist page to learn more about braces and orthodontic care for kids and teens alike, or book an appointment to discuss braces with one of our experienced dentists today!