Cosmetic Dentistry Services
FULL-SERVICE COSMETIC DENTISTRY PROCEDURES IN SAN ANTONIO
Your smile is one of the first things people notice about you. A healthy and beautiful smile can boost your confidence and make a positive impression on others. Cosmetic dentistry from Smile Kings Dental & Orthodontics offers a range of procedures that can improve the appearance of your teeth and gums, helping you achieve the smile you've always wanted.

Our Cosmetic Dentistry Procedures
At Smile Kings Dental & Orthodontics, we offer a range of Cosmetic dentistry procedures to enhance the appearance of your teeth and smile.

Artificial tooth roots are surgically placed into the jawbone to support a replacement tooth or bridge. These are popular solutions for those who have lost a tooth or multiple teeth due to injury, periodontal disease, or other reasons.

Composite fillings repair teeth damaged from decay, cracks, or fractures. They are made of plastic and glass, blending in seamlessly with the natural tooth color.

Porcelain crowns are tooth-shaped coverings placed over damaged or decayed teeth to restore their shape, strength, and functionality.

Porcelain Fixed Bridges:
Porcelain fixed bridges replace missing teeth by bridging the gap between two teeth. They are made of porcelain and are attached to the adjacent teeth to provide stability and support.

Porcelain Veneers:
Thin, custom-made shells placed over the front surface of teeth. They address issues such as chips, stains, or gaps and can provide a natural-looking solution.

Tooth Whitening:
Removes stains and discoloration from teeth, resulting in a brighter and more youthful-looking smile.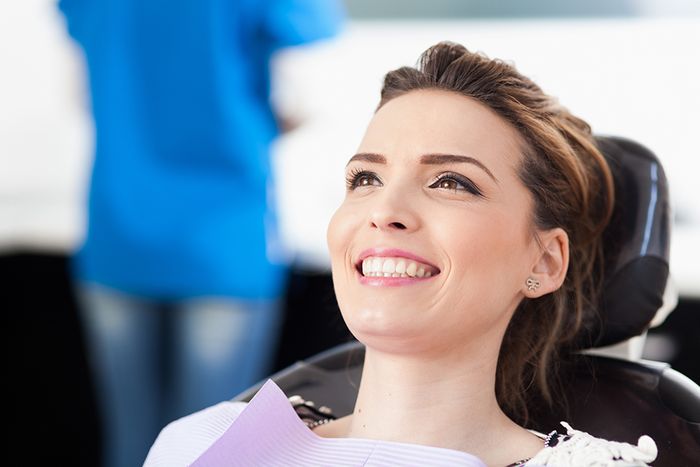 FAQs about Cosmetic Dentistry
Does insurance cover cosmetic dentistry? Some procedures, such as dental implants or orthodontic treatments, may be partially covered. Still, you should always check with your insurance provider. Are cosmetic dental procedures painful? Most cosmetic dental procedures are minimally invasive and do not cause significant pain. How long does cosmetic dental work last? The longevity of cosmetic dental work depends on several factors, including the type of procedure, the patient's oral hygiene habits, and lifestyle factors such as smoking or consuming staining foods and beverages. Who is a good candidate for cosmetic dentistry? Anyone unhappy with the appearance of their teeth or smile may be a good candidate for cosmetic dentistry. However, good oral health and addressing any underlying dental issues are essential before cosmetic procedures. Your dentist can help determine which cosmetic procedures are right for you.
Get Started Today!
Whether you are looking for simple teeth whitening or a whole new set of dental implants, we have got you covered! With our expert care, you can feel more confident in your appearance and enjoy a brighter, healthier smile. Contact us to get started or learn more today!
What our customers are saying
Very welcoming and friendly.
"The staff was great. The dentists are all very nice and informative. I came back with my second child because they made me feel right at home and as if I was a friend. They provide excellent service and we will continue to come here for all my future dental needs!"
- Theresa
I love this dental office!
"They were so good to my son and since it was his birthday they gave him some cookies with balloons! Definitely were taken care of. Thank you Laura Escobar for recommending this dental office!"
- Felicia
Highly recommend!
" I have lots of anxiety about going to the dentist but Dr. M was amazing. Everyone in the office were friendly and a delight."
-Naz