Comprehensive Dental Offices In San Antonio
Smile Kings Dental & Orthodontics provides comprehensive and affordable dental services to patients of all ages in San Antonio. Our experienced dentists and staff are committed to ensuring our patients receive the highest quality dental care.

Comprehensive and Affordable Dentists
We offer a full range of dental services to meet your oral health needs. Part of serving our San Antonio Community is making sure we offer care our community members can afford. At Smile Kings, we believe that everyone deserves access to quality dental care. That's why we offer affordable services at two locations in San Antonio. We minimize costs by performing all procedures and imaging in-house, so you can truly get the comprehensive care you need when you need it.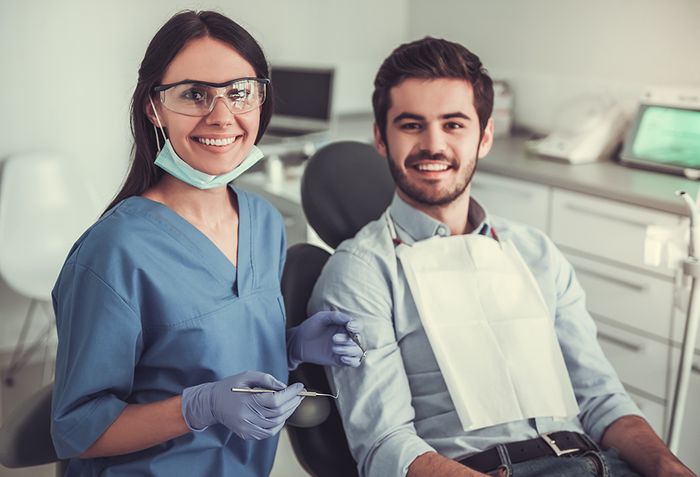 Family Dentistry in San Antonio
Are you looking for one dentist your whole family can trust? Look no further than Smile Kings Dental & Orthodontics. We offer a welcoming and friendly environment where every family member can receive the necessary care. We believe in building long-term relationships with our patients and providing personalized care that is tailored to your individual needs. With one dentist from childhood through adolescence, your children can have someone who knows their teeth and personality well, creating the ideal environment for care.
Our Locations
Our goal is to provide the best care to our West San Antonio community. With two convenient locations, our experienced dentists and specialists are dedicated to helping our patients achieve optimal oral health and beautiful smiles.

Smile Kings Dental & Orthodontics
210 S. Zarzamora St.,
San Antonio, Tx. 78207
Phone: 210-236-9220

Smile Kings Dental & Orthodontics
919 Bandera Rd, Suite 101
San Antonio, Tx. 78228
Phone: 210-774-6186
At Smile Kings Dental, we are committed to providing our patients with comprehensive and affordable dental care. We believe that a healthy smile is an important part of overall health and well-being, which is why we strive to make dental care accessible and affordable for everyone. Whether you need a routine dental cleaning or a complex dental procedure, our team of experienced dentists and specialists are here to provide you with the best possible care.
Contact us today to schedule your appointment and experience the difference of Smile Kings Dental.
What our customers are saying
Very welcoming and friendly.
"The staff was great. The dentists are all very nice and informative. I came back with my second child because they made me feel right at home and as if I was a friend. They provide excellent service and we will continue to come here for all my future dental needs!"
- Theresa
I love this dental office!
"They were so good to my son and since it was his birthday they gave him some cookies with balloons! Definitely were taken care of. Thank you Laura Escobar for recommending this dental office!"
- Felicia
Highly recommend!
" I have lots of anxiety about going to the dentist but Dr. M was amazing. Everyone in the office were friendly and a delight."
-Naz