Convenient Dental Care In West San Antonio
10 S. Zarzamora St.
San Antonio, Tx. 78207
Phone: 210-236-9220
Smile Kings Dental & Orthodontics is your one-stop destination for all your dental and orthodontic needs in San Antonio, TX. Our Zarzamora Street dental office's experienced dentists and skilled staff are dedicated to providing exceptional dental care tailored to your unique needs and preferences.

Zarzamora Office Dental Services
We offer comprehensive dental and orthodontic services to help you achieve and maintain optimal oral health. Our services include: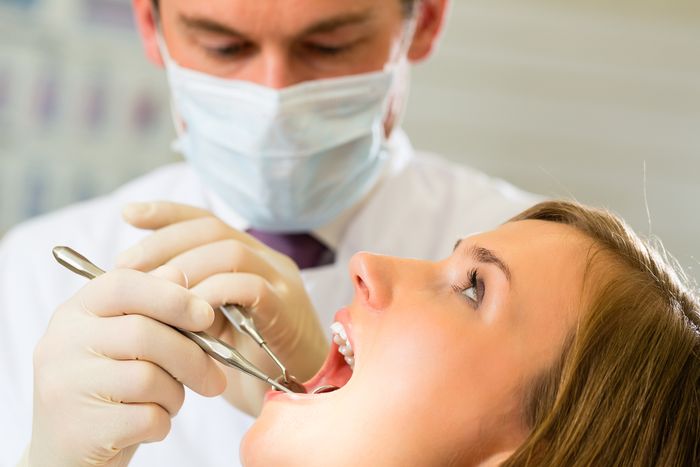 Affordable Dentistry at our Zarzamoa Office
At Smile Kings Dental & Orthodontics, we believe that everyone deserves access to high-quality dental care. That's why we offer a range of financing and payment options to make our services more affordable for our patients. We also accept most dental insurance plans, and our team can help you navigate your coverage and maximize your benefits.
Zarzamora Office Family Dentistry
We're proud to offer family dentistry services in San Antonio that cater to patients of all ages. We aim to provide comprehensive dental services for the community around our Zarzamora Street office. Whether you're bringing your child in for their first dental checkup or seeking restorative treatment for yourself, our team is here to help. We prioritize patient comfort and satisfaction and are committed to making your dental experience as positive as possible.
Why Choose Smile Kings?
At Smile Kings Dental & Orthodontics, we understand that you have a choice when it comes to choosing a dentist in San Antonio. That's why we go above and beyond to provide exceptional care that puts your needs first. Here are just a few reasons to choose us:
Experienced professionals: Our team of dental and orthodontic professionals has years of experience and is dedicated to providing the highest quality of care.
State-of-the-art facilities: We use the latest technology and techniques to ensure your treatment is as efficient, effective, and comfortable as possible.
Comprehensive care: From routine checkups to complex procedures, we offer a wide range of dental and orthodontic services to meet the oral health needs of patients of all ages.
Personalized approach: We understand that every patient is unique, so we take the time to listen to your concerns and tailor our treatment approach to your specific needs, preferences, and budget.
Schedule Your Appointment Today!
If you want high-quality dental and orthodontic care in San Antonio, look no further than the Smile Kings Dental & Orthodontics office on Zarzamora Street. Our experienced team of dentists and orthodontists is dedicated to helping you achieve your dental goals and ensuring your positive and stress-free experience with us. To schedule an appointment at our Zarzamora Street office, please call us at 210-236-9220, or click the link below to schedule online. We look forward to seeing you soon!
What our customers are saying
Very welcoming and friendly.
"The staff was great. The dentists are all very nice and informative. I came back with my second child because they made me feel right at home and as if I was a friend. They provide excellent service and we will continue to come here for all my future dental needs!"
- Theresa
I love this dental office!
"They were so good to my son and since it was his birthday they gave him some cookies with balloons! Definitely were taken care of. Thank you Laura Escobar for recommending this dental office!"
- Felicia
Highly recommend!
" I have lots of anxiety about going to the dentist but Dr. M was amazing. Everyone in the office were friendly and a delight."
-Naz