HIGH-QUALTIY AND AFFORDABLE RESTORATIVE DENTISTRY IN SAN ANTONIO
Restorative dental procedures can help to fix a variety of dental issues such as cavities, broken or chipped teeth, missing teeth, and damaged enamel. At Smile Kings Dental & Orthodontics, we understand the importance of maintaining good oral health and restoring teeth that have been damaged or lost. Our team of experienced dentists provides a range of restorative dental services that can improve your dental health and enhance your smile.

Our Restorative Dental Procedures
Our dentists work closely with patients to develop personalized treatment plans that address their unique needs and concerns. We aim to make procedures as affordable as possible so everyone in our community can enjoy healthy teeth.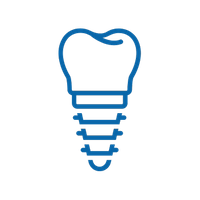 Dental Implants
Dental implants are a popular and effective way to replace missing teeth. The implant is a small titanium post surgically implanted into the jawbone. Once the implant is in place, a natural-looking crown is attached to the top of the post. Dental implants are an excellent option for people wanting a long-lasting, stable, natural-looking replacement for their missing teeth.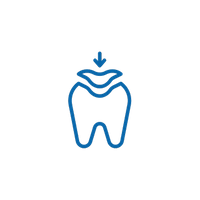 Composite Fillings
Composite or tooth-colored fillings repair decayed or damaged teeth. The composite material matches the color of the patient's natural teeth, making it a popular choice for those who want a more aesthetically pleasing result.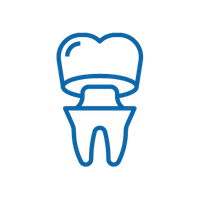 Dental Crowns
Dental crowns are caps placed over a damaged or weakened tooth to restore its strength and protect it from further damage. Crowns are made from a variety of materials, including porcelain, metal, or a combination of both. Our dentists will work with you to choose the right material for your crown based on your individual needs.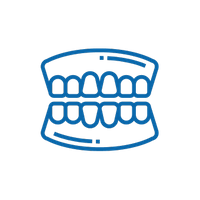 Dentures & Partial Dentures
Dentures are removable appliances used to replace missing teeth. Partial dentures are used when only a few teeth are missing. They are made to match the color of the patient's natural teeth and are custom-fitted for comfort.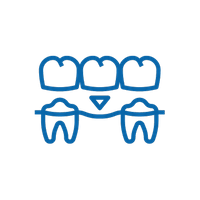 Dental Bridges
Dental bridges are another option for replacing missing teeth. A dental bridge is a prosthetic device attached to the remaining teeth on either side of the gap left by the missing tooth. The bridge consists of one or more replacement teeth, called pontics, attached to the surrounding teeth with dental crowns. Dental bridges are a good option for people who are missing one or more teeth in a row.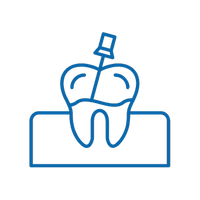 Root Canal Therapy
Root canal therapy is a procedure that is used to save a damaged or infected tooth. During the process, the damaged or infected pulp inside the tooth is removed, and the inside is cleaned and sealed. Root canal therapy can help to relieve pain and prevent the need for a tooth extraction.
Schedule Your Consultation Today
Contact us to schedule a consultation and learn more about how our restorative dental services can help improve oral health and restore your smile.
What our customers are saying
Very welcoming and friendly.
"The staff was great. The dentists are all very nice and informative. I came back with my second child because they made me feel right at home and as if I was a friend. They provide excellent service and we will continue to come here for all my future dental needs!"
- Theresa
I love this dental office!
"They were so good to my son and since it was his birthday they gave him some cookies with balloons! Definitely were taken care of. Thank you Laura Escobar for recommending this dental office!"
- Felicia
Highly recommend!
" I have lots of anxiety about going to the dentist but Dr. M was amazing. Everyone in the office were friendly and a delight."
-Naz