COMPREHENSIVE ORTHODONTIC SERVICES IN SAN ANTONIO
Orthodontic treatment from Smile Kings Dental & Orthodontics involves using appliances, such as braces or clear aligners, to correct misaligned teeth and jaws. It is not just about aesthetics; it can also help improve your bite, reduce the risk of tooth decay, and prevent other dental problems.

The Best Orthodontist in San Antonio
We care about brightening your smile and have the tools, technologies, and expertise to get you there. When you schedule a consultation, one of our expert orthodontists will work with you to find a device or procedure that fits your lifestyle and budget.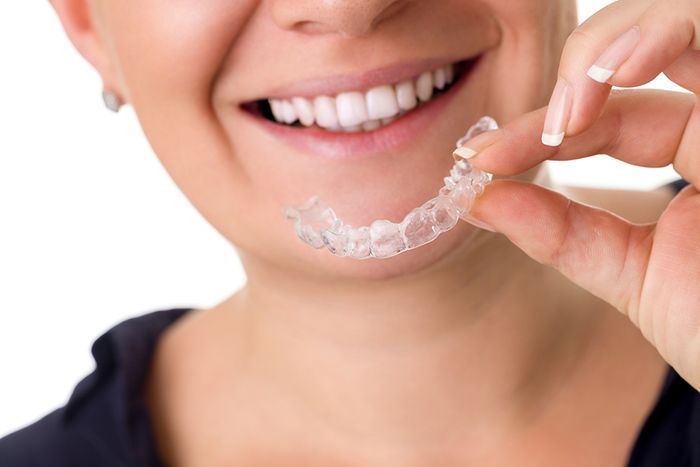 Our Orthodontic Care Process
The first step towards orthodontic treatment is a comprehensive evaluation. Our orthodontists will examine your teeth and jaw to determine the best treatment for your needs. We will discuss your treatment options and answer any questions you may have. We stay updated with the latest in orthodontic care to provide our patients with comprehensive services that work for them.

Braces are metal brackets bonded to the teeth and connected by wires and elastic bands. Over time, the wires are tightened, gradually moving the teeth into their proper position.

Clear aligners like Invisalign are a popular alternative to traditional braces. They are virtually invisible and can be removed for eating and brushing your teeth.
After your orthodontic treatment is complete, you will need to wear a retainer to maintain your new smile. Retainers can be removable or fixed and are designed to hold your teeth in their new position.
What is the difference between a dentist and an orthodontist?
Dentists focus on overall oral health, including teeth, gums, and other tissues in the mouth. But orthodontists specialize in the alignment of teeth and jaws. While dentists can provide basic orthodontic care, such as braces and retainers, orthodontists have additional training and experience in this area.
At what age should my child see an orthodontist?
The American Association of Orthodontists recommends that children have their first orthodontic evaluation by age seven. At this age, the orthodontist can evaluate the growth and development of the child's jaws and determine if any issues need to be addressed. While treatment may not start until later, early evaluation can help prevent more serious problems and make treatment more effective.
How long does orthodontic treatment take?
The length of orthodontic treatment can vary depending on the individual patient and the type of treatment needed. On average, treatment with traditional braces can take 18 to 24 months, while treatment with clear aligners may take six to 18 months. However, some patients may require longer treatment, especially with more complex orthodontic issues.
Schedule Your Consultation Today
Contact us to schedule a consultation and learn more about how our restorative dental services can help improve oral health and restore your smile.
What our customers are saying
Very welcoming and friendly.
"The staff was great. The dentists are all very nice and informative. I came back with my second child because they made me feel right at home and as if I was a friend. They provide excellent service and we will continue to come here for all my future dental needs!"
- Theresa
I love this dental office!
"They were so good to my son and since it was his birthday they gave him some cookies with balloons! Definitely were taken care of. Thank you Laura Escobar for recommending this dental office!"
- Felicia
Highly recommend!
" I have lots of anxiety about going to the dentist but Dr. M was amazing. Everyone in the office were friendly and a delight."
-Naz