Braces
If you or your child has uneven teeth, misaligned teeth, or jaw problems, one of the many options for fixing the issue is orthodontic treatment in the form of braces. The first step towards orthodontic treatment is a comprehensive evaluation during which we will examine your teeth and jaw to determine the best treatment for your needs. We will discuss your treatment options and answer any questions you may have.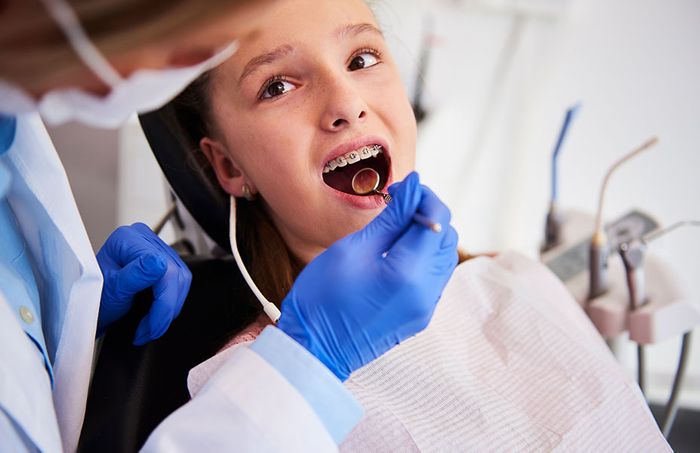 What are Braces?
Braces are metal brackets bonded to the teeth and connected by wires and elastic bands. Over time, the wires are tightened, gradually moving the teeth into their proper position. This is an effective treatment for many jaw and teeth problems. Treatment can take years to complete but can offer longer lasting effects than other treatments, and can help to prevent more invasive procedures or methods like surgery or headgear.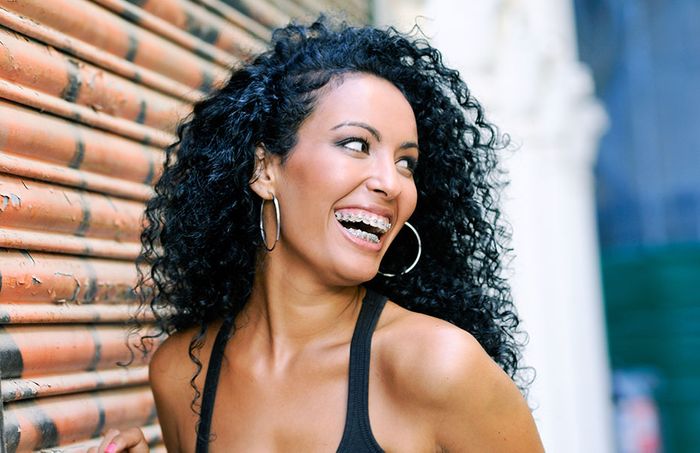 Our Process
If you are interested in braces for yourself or for your child, you will start out with an evaluation appointment so we can get an understanding of what needs to be corrected. From there, we will go over all of the details of braces treatment, including a payment plan if your insurance doesn't cover everything needed. After we've laid out a treatment plan, we'll install the brackets and get treatment started! While being treated with braces, you or your child will need to come in regularly for tightening, maintenance, and ongoing treatments so we'll also set up a schedule with you to ensure effective treatment.
Work With Smile Kings for Orthodontic Care!
At Smile Kings, our team is dedicated to creating a great experience for you or your child while being treated with braces. With high quality orthodontic treatment solutions like braces and more, we're here to help you bring to life the beautiful, healthy smile you've been dreaming of!
Contact Smile Kings Dental & Orthodontics in San Antonio today to schedule an orthodontic evaluation and take the first step toward a healthier smile.
What our customers are saying
Very welcoming and friendly.
"The staff was great. The dentists are all very nice and informative. I came back with my second child because they made me feel right at home and as if I was a friend. They provide excellent service and we will continue to come here for all my future dental needs!"
- Theresa
I love this dental office!
"They were so good to my son and since it was his birthday they gave him some cookies with balloons! Definitely were taken care of. Thank you Laura Escobar for recommending this dental office!"
- Felicia
Highly recommend!
" I have lots of anxiety about going to the dentist but Dr. M was amazing. Everyone in the office were friendly and a delight."
-Naz