Clear Aligners
Orthodontic treatment from Smile Kings Dental & Orthodontics involves using appliances such as clear aligners to correct misaligned teeth and jaws. Orthodontic treatment options are about more than just aesthetics, these treatments can also help improve your bite, reduce the risk of tooth decay, and prevent other dental problems in the long run! When you work with Smile Kings to treat misalignment or jaw concerns, you're working with a top team of orthodontic specialists who are committed to helping you bring to life the healthy, beautiful smile you've been dreaming of.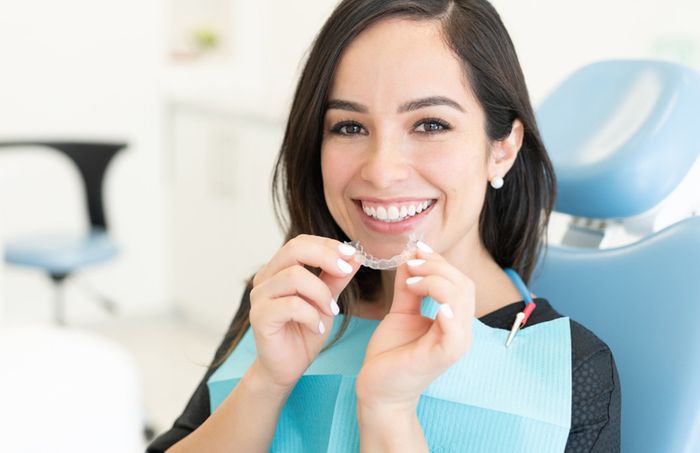 What are Clear Aligners?
Clear aligners like Invisalign are a popular alternative to traditional braces in treating misalignment in the teeth and jaw. These aligners are virtually invisible, and are printed using a safe, clear material that encases your teeth as they work to straighten them. Aligners can be removed for eating and brushing your teeth, allowing for more freedom and comfort during treatment, but because they can be removed, they may not be a good choice for patients with severe orthodontic concerns.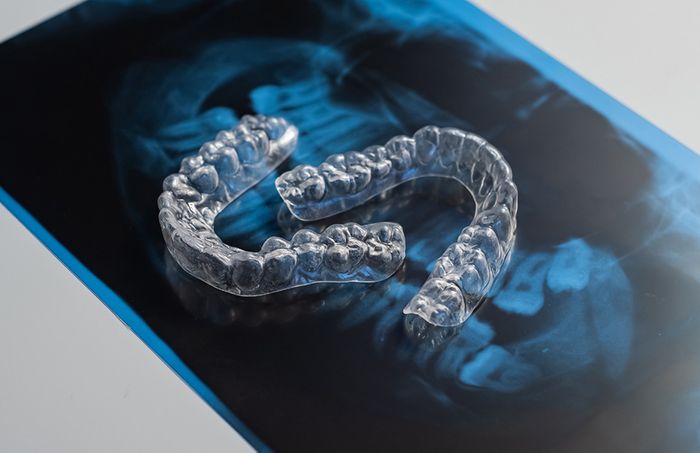 Braces or Aligners?
Both of these options are great for different reasons, and while most patients have a preference as to which they would prefer, some patients may only be eligible for one or the other. Your choice may depend on the severity of your misalignment, whether your insurance covers the treatment, and how long you want the treatment to last. Our team will work with you to create a treatment plan that suits your needs and your teeth!
Working with Smile Kings
At Smile Kings, our team is dedicated to creating great experiences for our dental and orthodontic patients! Whether you're choosing clear aligners, braces, or any other kind of treatment, you can be sure that our friendly and knowledgeable team is here to help! Contact us to schedule a consultation and learn more about how our restorative dental services can help improve oral health and restore your smile.
What our customers are saying
Very welcoming and friendly.
"The staff was great. The dentists are all very nice and informative. I came back with my second child because they made me feel right at home and as if I was a friend. They provide excellent service and we will continue to come here for all my future dental needs!"
- Theresa
I love this dental office!
"They were so good to my son and since it was his birthday they gave him some cookies with balloons! Definitely were taken care of. Thank you Laura Escobar for recommending this dental office!"
- Felicia
Highly recommend!
" I have lots of anxiety about going to the dentist but Dr. M was amazing. Everyone in the office were friendly and a delight."
-Naz