Dental Implants
At Smile Kings Dental & Orthodontics in San Antonio, our team understands the importance of maintaining good oral health and restoring teeth that have been damaged or lost. Our team of experienced dentists provides a range of restorative dental services that can improve your dental health and enhance your smile, including dental implants to help keep your smile, bite, and jaw alignment complete and feeling healthy.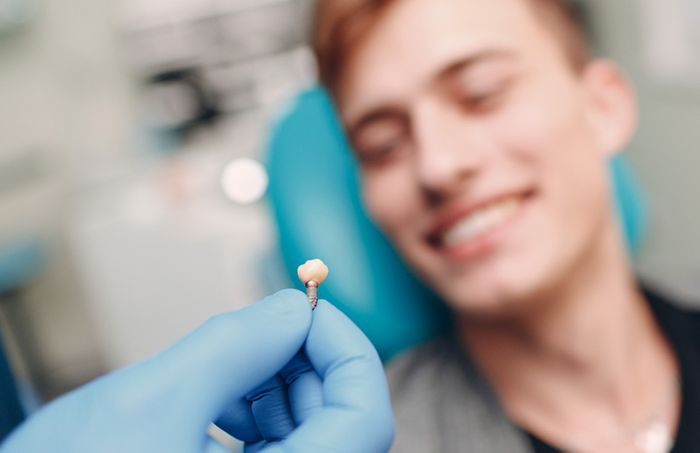 Why Choose Dental Implants?
Dental implants are a popular and effective way to replace missing teeth. The implant is a small titanium post that is surgically implanted into the jawbone and once the implant is in place, a natural-looking crown is attached to the top of the post. Dental implants are an excellent option for patients who need a long-lasting, stable, natural-looking replacement for missing teeth.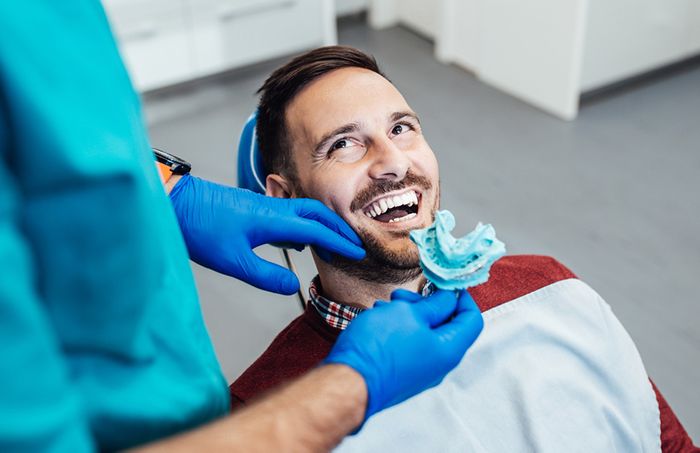 Our Process For Implants
If you're interested in dental implants to replace missing or broken teeth, our team will first start with an evaluation of your oral health to determine if implants are the right solution. Because implants are surgically connected to your jaw bone, patients with jaw bone loss or related health concerns may not be eligible for dental implants, which is why we'll complete a thorough examination, including x-rays, impressions, and more. From there, if you're eligible for implants, our restorative dentists will work with you to prepare you for the surgical installation of the post portion of your implant. Once the post is healed and bonded to your jaw bone, the permanent cap of your implant will be installed and you can enjoy a healed, complete smile once again!
Work With Smile Kings For Your Implants
Getting started with your dental implants is easy when you work with Smile Kings in San Antonio! Our team is here to help you achieve a healthy, beautiful smile that you'll enjoy for years to come. Contact us today to book an appointment for your evaluation.
What our customers are saying
Very welcoming and friendly.
"The staff was great. The dentists are all very nice and informative. I came back with my second child because they made me feel right at home and as if I was a friend. They provide excellent service and we will continue to come here for all my future dental needs!"
- Theresa
I love this dental office!
"They were so good to my son and since it was his birthday they gave him some cookies with balloons! Definitely were taken care of. Thank you Laura Escobar for recommending this dental office!"
- Felicia
Highly recommend!
" I have lots of anxiety about going to the dentist but Dr. M was amazing. Everyone in the office were friendly and a delight."
-Naz