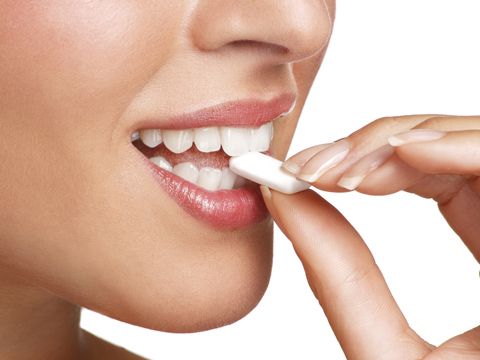 Travel Tips For Your Teeth
Pack some gum!
Chewing sugarless gum can help relieve ear pressure during a flight – and help keep cavities at bay on vacay. Research shows that chewing sugarless gum for 20 minutes after a meal can help prevent cavities. That's because it gets saliva flowing, which helps wash away cavity-causing bacteria. Sugarless gum with the ADA Seal is guaranteed to do the trick.
Forget your tooth brush?
Sunscreen? Check. Phone charger? Check. Toothbrush? Oops. If you find yourself temporarily without a toothbrush, Dentists says you can rinse vigorously with water to wash away some of that cavity-causing bacteria. You could also put some toothpaste on a clean washcloth or your clean finger in a pinch. When you finally get to the nearest drugstore, look for a toothbrush with the ADA Seal of Acceptance. If there aren't any Seal products, buy the softest brush you can find.
Get back on track.
If you let brushing and flossing slide – or indulged in too many sweets while away – don't beat yourself up. Just get back into your routine of brushing and flossing twice a day.